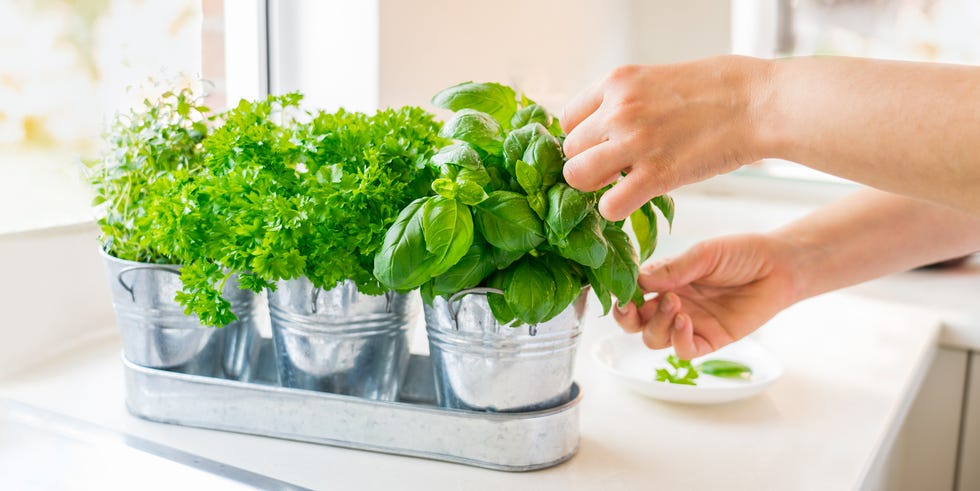 Thank you for bringing home our All-New Smart Herb Kit. Unbox a creative, easy way to grow some flavourful herbs. All you need to do is assemble the pot, plant the seeds, and let the wick do the trick.
What does the box contain?
| | |
| --- | --- |
| 1 x Self-Watering Planter | 1 x Pumice Stones Pouch |
| 2 x Coco Peat Coins | 1 x Seed Pouch |
| 1 x Vermicompost Pouch | 1 x Guide |
Setup instructions
Remove the lid and unpack all the contents from the planter.
Half-fill the lower transparent reservoir with PH balanced water.
Empty the pumice stones from the pouch into the upper pot.
Pull the wick about 2 inches above the pumice stone layer.
Add 2 tbsp. vermicompost into the pot and ensure the wick is still above all the layers.
Place the coco peat coins on the wick and gently water them so that they expand.Once they expand, spread coco peat uniformly in the pot.
Evenly sprinkle the herb seeds on the surface and press the seeds down by ~1/4 inch into the coco peat.
Use a mist-sprayer to moisten the surface for the next few weeks and avoid getting the mixture dry.
Once the germination starts and leaves start to grow, add 2 tbsp. vermicompost into the cocopeat.
Harvest the herb in 20-30 days once the leaves are fully grown. Refer to the harvest time mentioned on the seed pouch.